Yep, thats right, amongst the wider goals of our travels, I have set myself a challenge, no wait a goal, no hang on a sec who am I kidding?  I love beer, and love nothing more than a few beers with friends with the associated ridiculous chat that comes from it.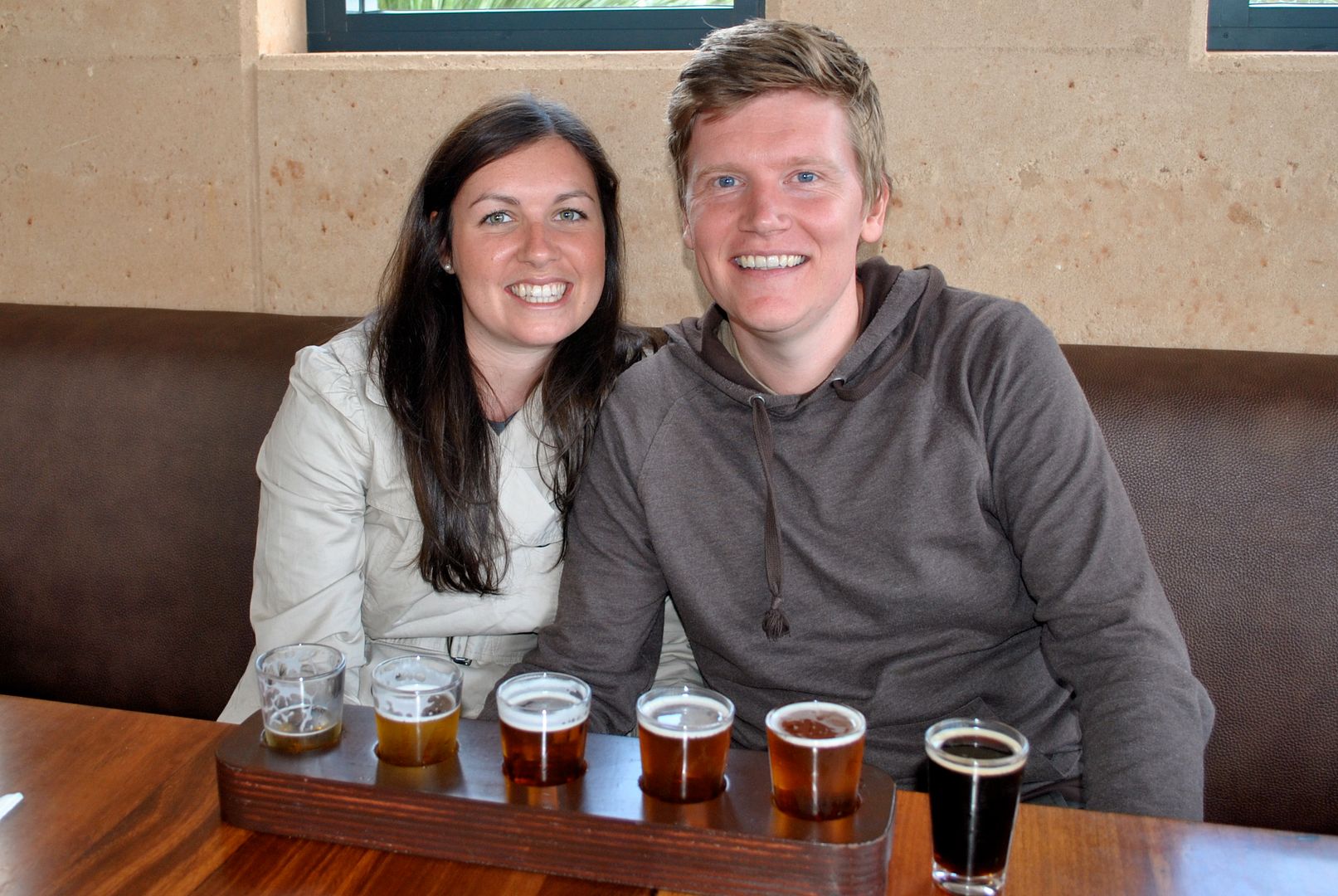 In the following paragraphs, I will take you on my odyssey as I travel in search of the best beers of the world.
There have been some highs, and some terrible lows when I've wondered 'who would ever drink this?'. So maybe grab a beer, and have a look at my country by country account below!
Beers of Asia
Thailand Beers
Beers tasted: FIVE – Chang, Singha, Leo, Heineken and Tiger.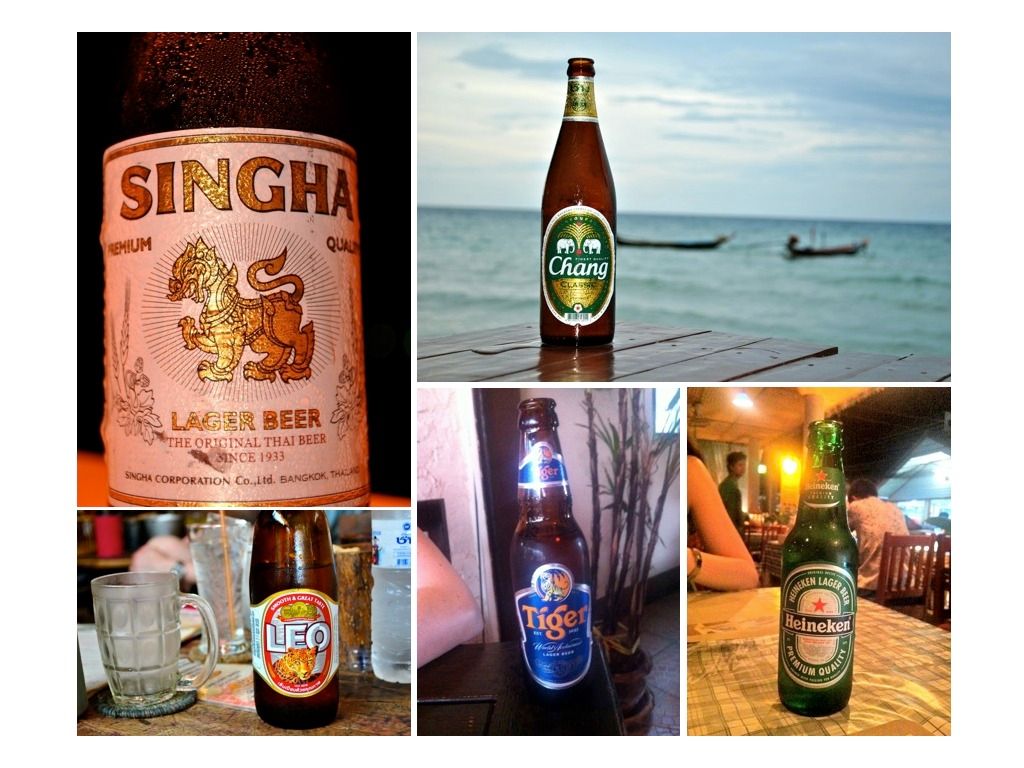 A decent selection of beers, Leo being my beer of choice when available but with such a developed country I found it easy to get hold of beers I could get at home, thus the foray with Heineken and Tiger.  Overall a decent set of beers, but there was much better to come in South East Asia.
Laos Beers
Beers tasted: FOUR – Beer Lao, Namkhong, Beer Lao Gold and Beer Lao Dark.

Again, a decent set of beers with the Namkhong pipping Beer Lao to top spot in Laos.  A controversial decision with all that Beer Laos stands for in Laos, but I found Namkhong a better beer all round.
Vietnam Beers
Beers tasted: TWELVE – Halida, Beer Hanoi, Bierre Larue, Bia Saigon, Louisiane Pilsner, Louisiane Dark Lager, Louisiane Witbier, Louisiane Crystal Ale, Hoi An Local, Nha Trang Local, Saigon Red and 333.
I really started cracking through the beers in Vietnam, it was cheaper than having water much of the time so made sense at the time.  Highlight was the Louisiane Brewhouse in Nha Trang, my first microbrewery of the trip and a fantastic location on the beach.  Honourable mention to the Beer Hanoi which accompanied almost every bowl of Pho eaten.  Great country for beers.
Cambodia Beers
Beers tasted: EIGHT – Angkor, Cambodia, Klang, ABC Stout, Bayon, Anchor, Crown and Black Panther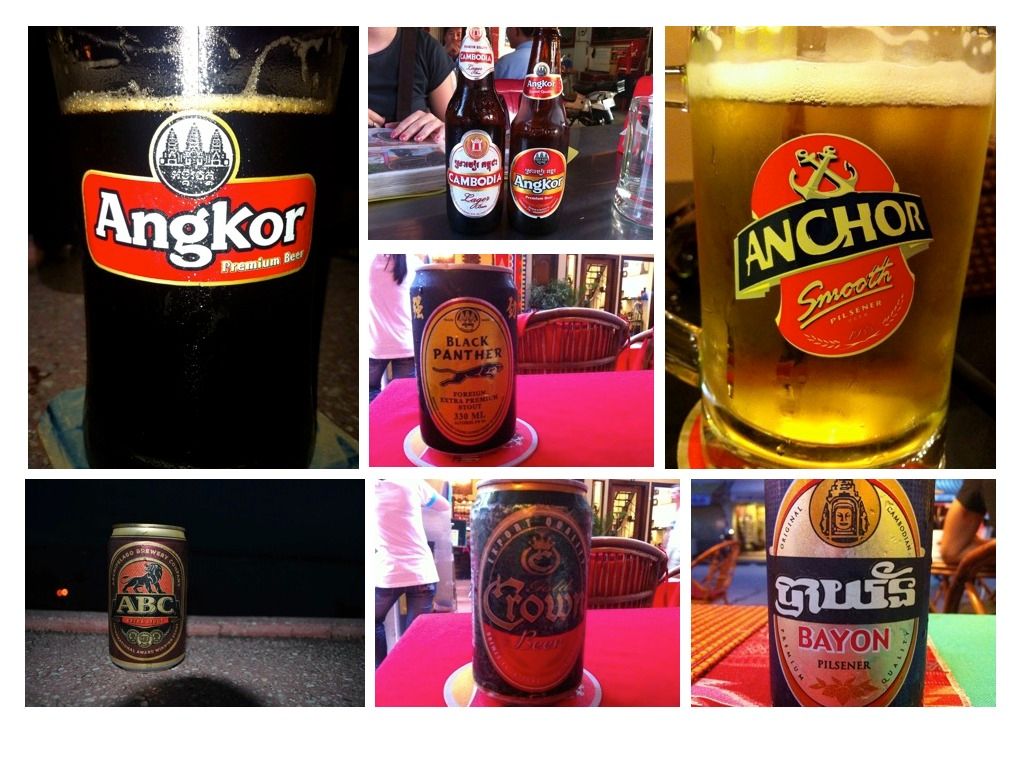 Some of the most random beer brands I've tried, in particular the Black Panther which was a killer 8% beer.  Enjoyed the Bayon beer a lot, but the winner was Angkor.  Great stuff.
Indonesia Beers
Beers tasted: FOUR – Strawberry brewer beer, home brew brewer, Bintang and Bali Hai.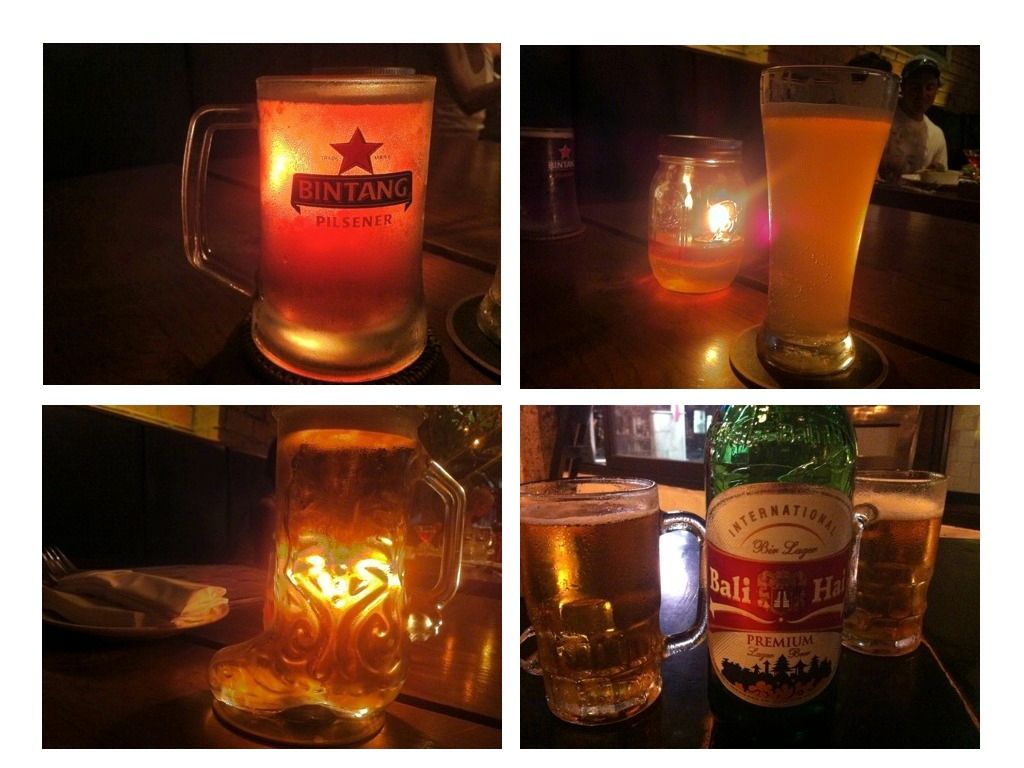 You can't beat a Bintang when you're in Indonesia, a class beer and one of my favourites of the entire trip.  You can find it everywhere which is also a plus, makes things easy I guess.
Australia Beers
Beers tasted: SEVENTY NINE – Cowarup brewery (6), Rogers, Brewery (6), Brewery (6), Ferals Belgian White, White Rabbit White Ale, Tooheys Extra Dry, Emu Export, Dry dock, James Boags draught, Carlton Dry, Carlton Draught, VB, Little creatures, 983, feral white, Hop hog, smoked porter, rust, Aust amber, Watermelon warhead, Monk brewery (8), James Boags, crown lager, peroni, fat yak pale ale, corona, pure blond, xxxx summer, blue tongue, four wives pilsener, hahn superdry, carlton black, opera house red oak, monteiths summer ale, coopers pale ale, james squires nine tales, coopers sparkling ale, lowenbrau, vale ale pale ale, stone and wood, xxxx gold, reschs draught, tooheys new, cascade premium light, tenants, 4 pines brewery (6), Beez Neez, Kirin, bare cove, james squire sun down, tooheys old, james squires nine tales amber ale, naked for satan pale ale, and itchy green pants.
I know what you're thinking, that is a lot of beers!  In my defense, we were being very sociable in Australia, staying with friends who, once hearing about my love of beer, were only too happy to seek out obscure beers for me to try.  There are also a number of tasting trays in there as well, but still, what can I say?  Australia is the place to get some beers, hands down no competition (yet!).  Top beer?  Impossible to say, too many highlights on my beer odyssey down under.  An incredible time there.
New Zealand Beers
Beers tasted: THIRTY TWO – Haagen lager, Boundary Way The chosen One, Speights Gold Medal Ale, Steinlager Classic, Boundary Road Brewery Chocolate Mouse, Monteiths Golden Lager, Monteiths Pilsener, Monteiths Radler Beer, Monteiths Red Beer, Monteiths Original Ale, Monteiths Black Beer, Export Gold New Zealand, Sheep Shaggers, Macs Gold All Malt Lager, Macs Spring Tide, Hop Rocker Pilsener, Macs Great White, Macs Black Mac Dark Beer, Macs Sassy Red Best Bitter, Moa Five Hop, Moa Red Label Lager, TUI Pale Ale, TUI Blond, Murphys, Stoke Gold, Waikato, Lion Red, Stoke Amber, Speights Summit Golden Lager & Bruer.
Following hot on the heels from Australia, New Zealand offered up a wealth of microbreweries and niche beers for my excitable tastebuds! Honourable mentions go to MOA and Boundary Road, but my favourite beer has to be the Stoke Amber. Nothing better than a bottle of that after a hard day of trekking!
Chile Beers
Beers tasted: THIRTEEN (Cerveza Austral, Cristal, Escuedo, Kunstmann, Imperial, Kross Pale Ale, Becker, Bagueles Blanco, Bagueles Negra, La Trappe Blond, Crater, Royal Guard & Nomade)
Time for some South American beers, and first up Chile! This is a country where we had a beer for every occasion, from sailing down the Chilean fjords on a cargo ship with a Kuntsmann in hand, to a heavier Morenita Malta in the Atacama desert surrounding San Pedro in Northern Chile. The winner though, goes to Becker, which was handed to us after our epic icy climb to the top of Villarrica volcano in Pucon!
Argentina Beers
Beers tried: TWENTY TWO (Quilmes, Patagonia, Dublin Beagle Green Beer, Beagle Pale Ale, Quilmes Bock, Cape Horn, Beagle Cream Stout, Samuel Adams, Antares Kolsch, Antares Scotch, Antares Porter, Antares Cream Stout, Antares Honey Beer, Antares Imperial Stout, Becks, Warsteiner, Corona, Isenbeck, Iguana Summer, Brahma, Morenita, Kunstmann Torobayo & Kunstmann Bock)
Reaching Argentina was an exciting moment for me, as it is home to one of my favourite lagers in the world: Quilmes! So much so it was the first thing I sought out when we arrived! Argentinian beers are excellent, as well as being able to get international brands as well, and we lapped up the other versions of Quilmes alongside some local Antares microbrews in Cordoba.